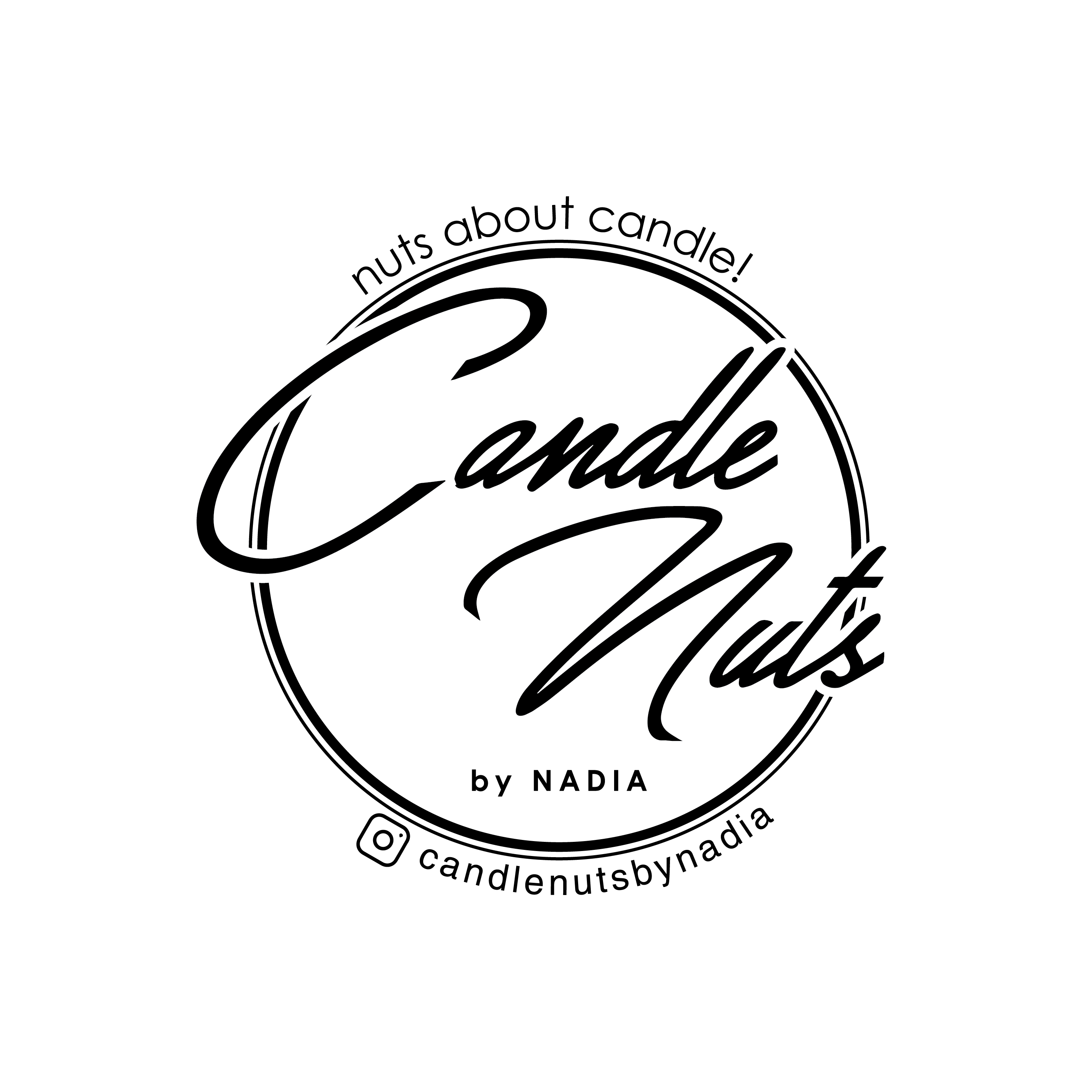 How do we came about this name?
It started when i was a 13 year old teenagers, there few othe kid name nadia, and they call themselves "nad" and me trying to be unique i wrote my name on every book and all my personal items "nut".
The name stick, sometimes people call me kacang too. LOL. And when I started this company , i know i want to put candles in our logo, so what better than "nuts" which also means crazy. Hnece, nuts about candle as in "The Candle Nuts"
Thats it. It stuck in my head and my hubby told me it is a good name.. Hnece Our name as theyr are now.