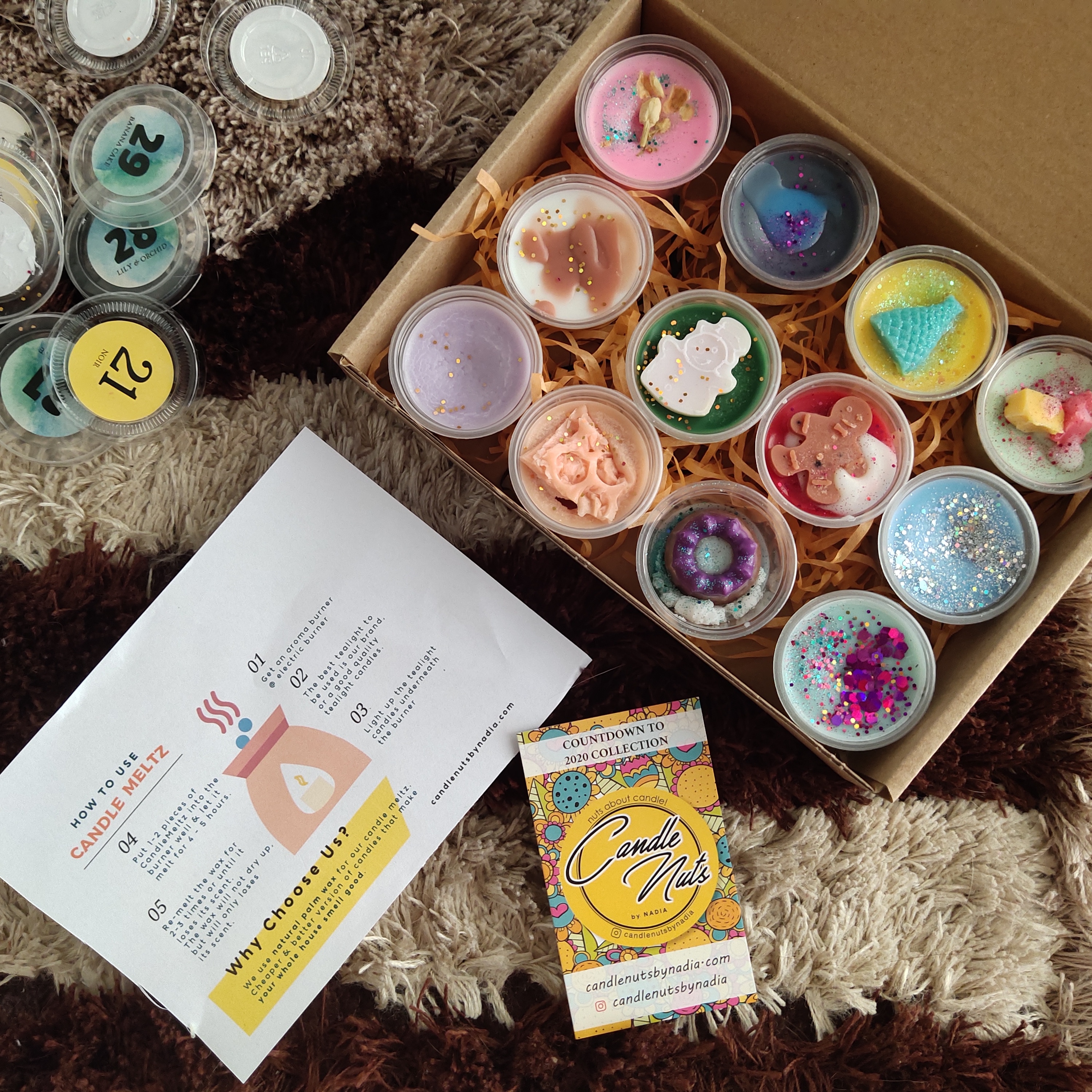 Ahhhhh....Look at these beautyy!

First Row :
Jasmine
Noir
Lemon
Apple Crisp

Middle Row l Xmas Special :
Xmas Eve
Xmas Tree
Xmas Puddin'
Let it Snow

Last Row l Bye Bye 2019 :
Lily & Orchid
Banana Cake
Kiss Kiss
New Years Eve


Im just soo proud of myself by creating this masterpiece..I was however inspired by christmas advent calender (25 scent tho
)But,since 80% of my followers is muslim so i think it would not be as great.. So i tukar it with counting down to new year...

...yet not forgotting those who sambut christmas! With out middle row special!

Getting out 12 scent to create and test is no easy task + each design & color....The amount of work and brain labour into this collection.. Phewww !So im sorry if the price is a lil bit higher than our normal collection..

But hey.. U cant put a value on creativity especially handmade stuff....

To all who pre order and have totally blind faith towards this collection..i thank you all so muchhh!



Love Love You Guys!